News
April 2nd 2012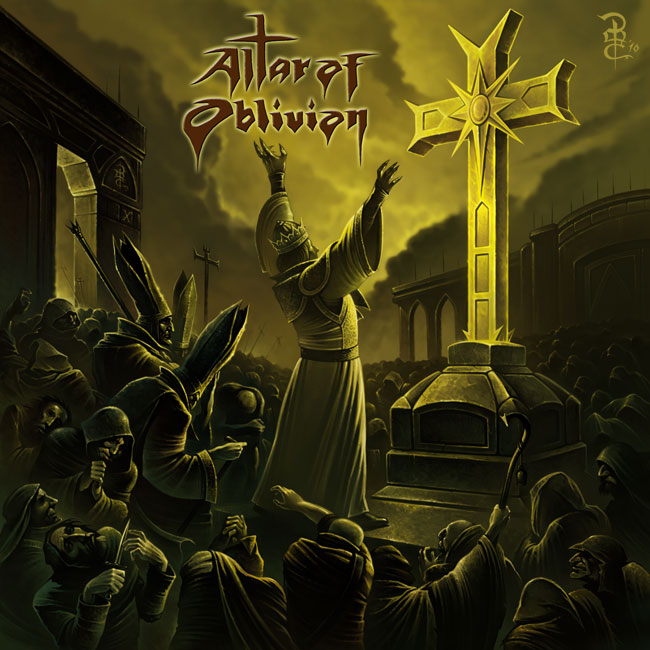 The forth-coming Altar of Oblivion album "Grand Gesture of Defiance" has just undergone a successful mastering process and will soon be sent off to the pressing plant.
Once again, our US label Shadow Kingdom Records will put out what will be our most thoroughly prepared and professional sounding release to date.
We are all happy with the result which shows the band from a more melodic and mellow side, integrating a bigger amount of clean/acoustic guitars and mellotron parts into our gloom-laden soundscape. Whereas the listener on our newly released "Salvation" EP/MCD was primarily met by a wall of heavily distorted guitars paving their way through the epic layers of doom, the emphasis on "Grand Gesture of Defiance" has been put on a greater interplay between all instruments, making this record way more dynamic and diverse than our previous releases.
April 1st 2012
The vinyl edition of Altar of Oblivion's "Salvation" EP to be released on May 1st.
Announcement from our label Cyclopean Records:
"There will be 500 pressed total, all covers will be stamped in silver foil, and a limited edition of 100 copies on clear/silver vinyl are now available for pre-order right here."
 March 3rd 2012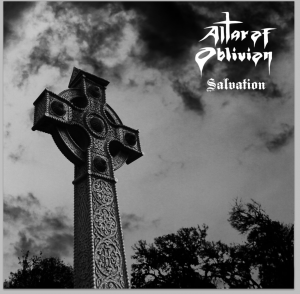 Our 5 track "Salvation" MCD/EP has just been released through our US-based label Shadow Kingdom Records and is available from various distros throughout the world, among other things from:
http://shadowkingdomrecords.com/ (USA)
http://www.deadbangers.com/ (Denmark)
The 12" vinyl version of "Salvation" is due to be released on Cyclopean Records in April and can be pre-ordered here.